Our home backs onto the Trans Canada Pipeline land… this is a wild space that runs all the way down to the lake and back up into the bush, with many many trails leading from it. We enjoy walking those trails every day.
My husband and I also discovered that many people use the pipeline as a natural place to compost plants and foliage from their gardens, and therefore we often find beautiful plants growing in the wild. We have rescued many of these and created a garden behind our fence on the pipeline. This garden is populated by found plants that people have discarded, as well as wildflowers and native plants that grow in our area.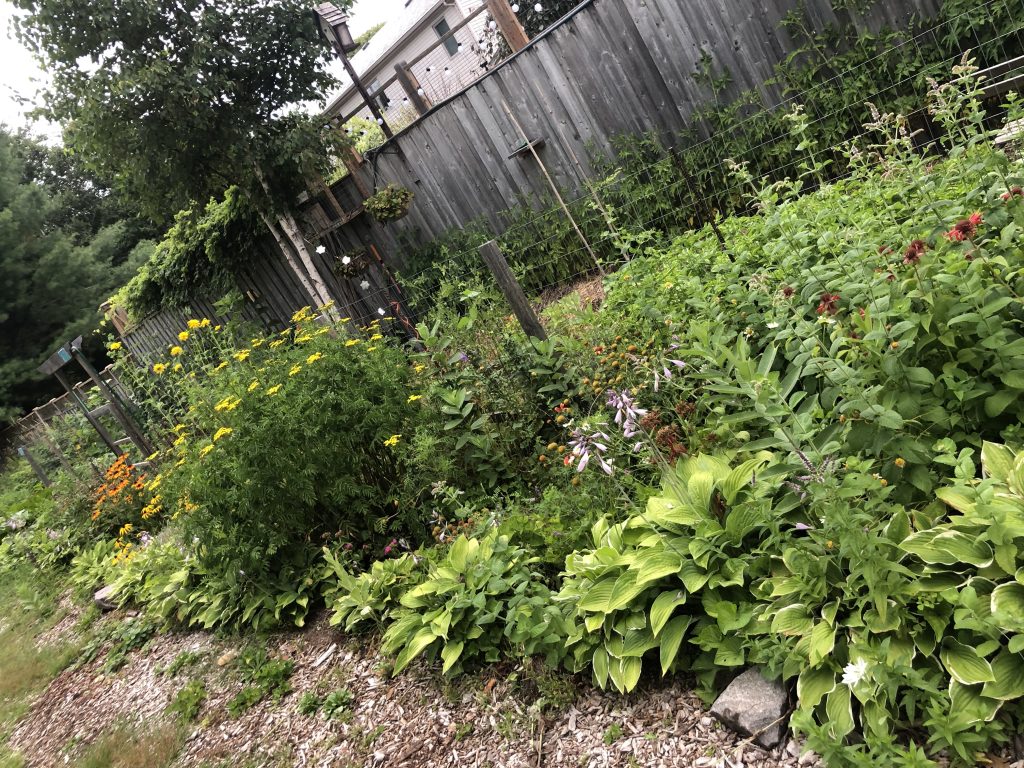 I also have a vegetable garden and a herb garden. In the past four years since we moved here, it has been our goal to eliminate all the grass growing on our property. This year we finally succeeded at our urban gardening goal; we have replaced all of our lawn with rock gardens, flowerbeds, shrubs, and pathways. I love seeing the diversity of bees and butterflies and birds that visit our garden. I don't think that a garden is ever finished; gardeners are always relocating, dividing, propagating, and generally re-organizing their space because the process is a joy.