Large Foraged Flower Arrangements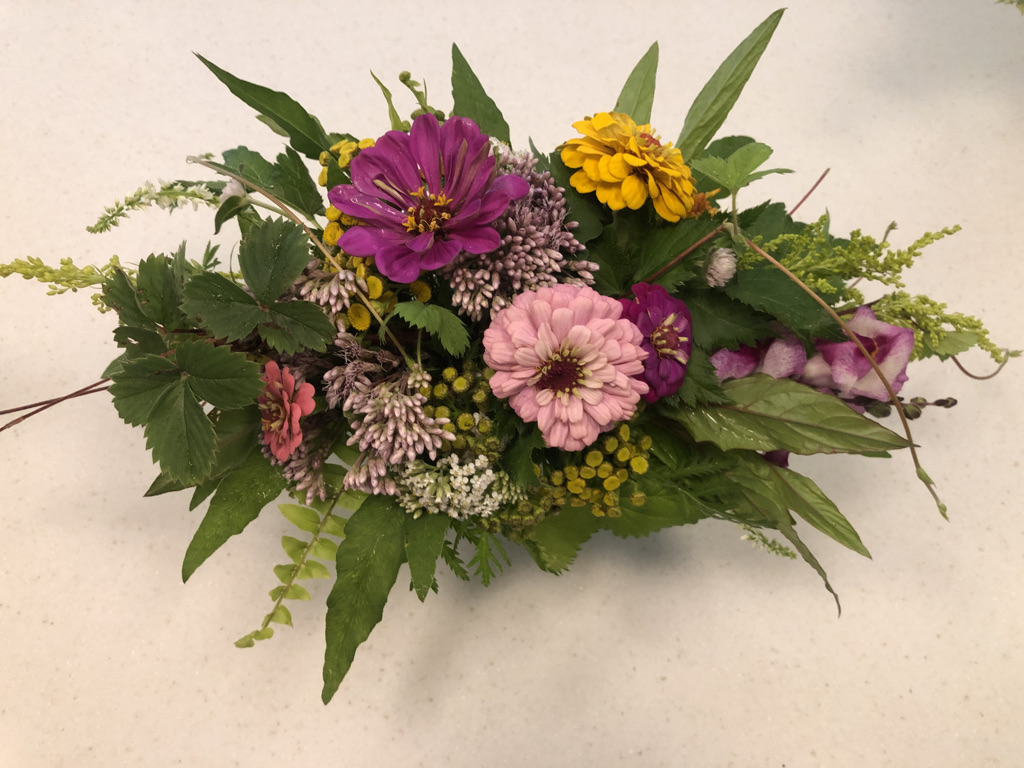 I love to forage for wild plants and flowers to add to my garden. to create beautiful flower arrangements. I do sometimes purchase local flowers, and try to use local as much as I can in my flower designs. I also use recycled glass containers, and I enjoy seeing how I can arrange containers together in clusters to create vessels that have interest and light coming through them.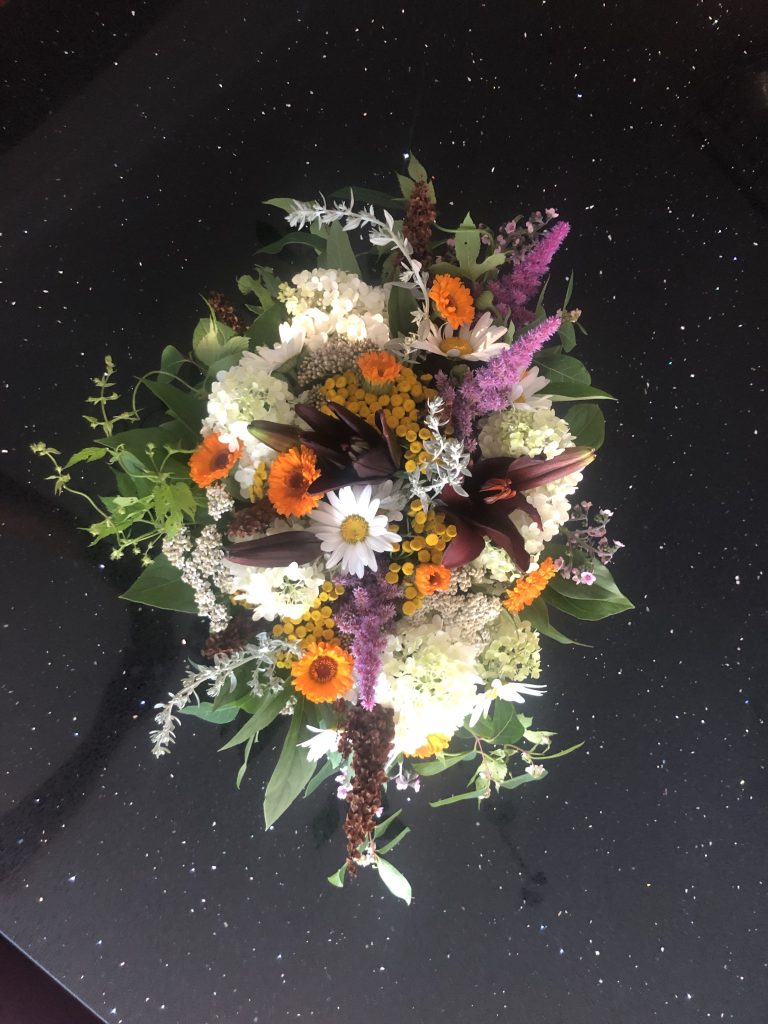 I like my designs to be more free and wild than what you normally find from a commercial flower shop, yet have them be organized and well-arranged at the same time. I love to find things like vines and tendrils to dangle from the edge of the vessels, and foraging for wild plants allows me to have a different variety of textures and colours surrounding my flowers.
Small Arrangements: Wedding Corsages & More
I enjoy very much is creating arrangements with different scales. I love to find tiny little wildflowers and make the smallest little arrangements; you can really see the shape and balance of an arrangement when it's very small. I have been experimenting with creating flower jewellery using wildflowers and tiny little glass jars. I think that when these tiny arrangements are grouped together on a shelf they look great!